by Channel Islands Whale Watching
The day began much like the others recently, overcast with a slight mist. With a calm ocean, we ventured forth in search of the days wildlife.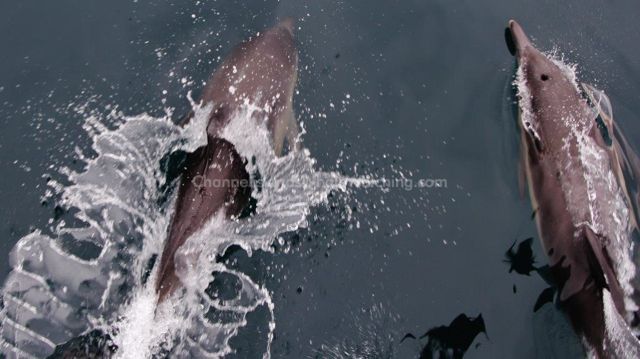 The past few days have been such incredible weather, with good encounters, but today just felt a little different. As we approached the drop-off, there was more life than previous days.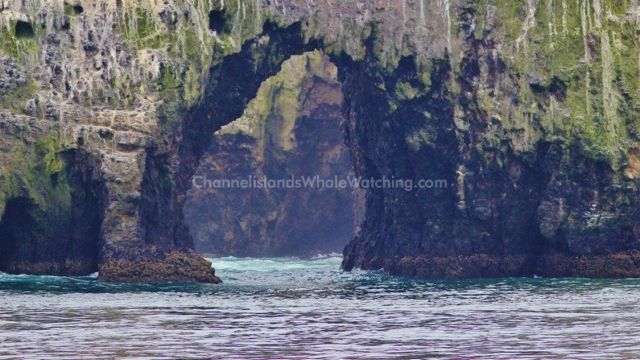 There were feeding frenzies involving several bird species as well as common dolphin.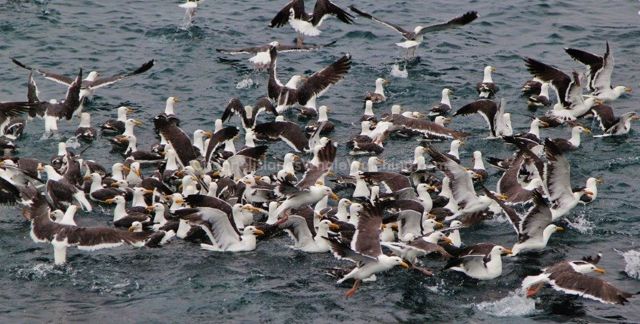 We observed from the fringes as all were well fed on a massive school of anchovies being pushed to the surface in a very cooperative effort by the dolphin.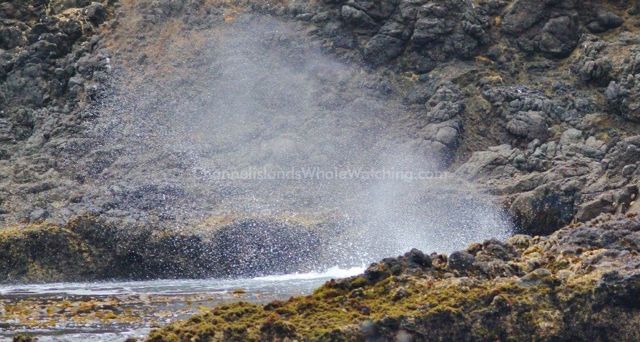 We set our sights on the North Shore of Anacapa Island and continued on our journey.
With the overcast the past few days, those seeking to capture unique images have been in their element. The lighting has been spectacular for that as demonstrated by Ed's images today.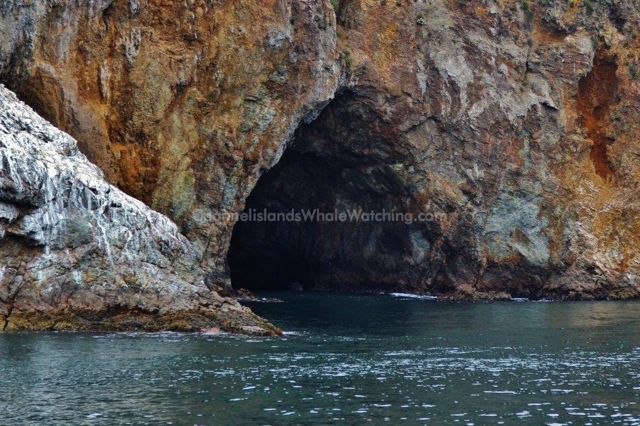 There is such diversity and beauty in nature, and we see it everywhere around the park. The colors of the stars as the waves surge up and down on the towering cliffs. Nesting seabirds appear from every crevasse on this craggy isle.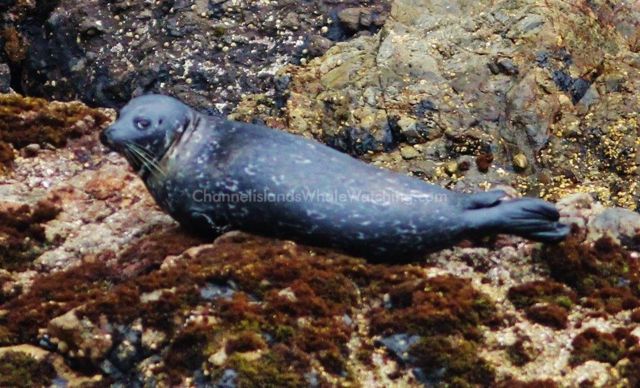 Sea lions bellow from cavernous caves. When we reached the west end, we turned and set a course back to the mainland. Looking back astern, thoughts race through our minds of this pristine place, just 11 miles from shore…just 11 miles from one of our planets most densely populated regions. Yet life has found a way to continue on here, undisturbed, untouched by man. It's as it always has been, affording us a rare glimpse of true unspoiled nature.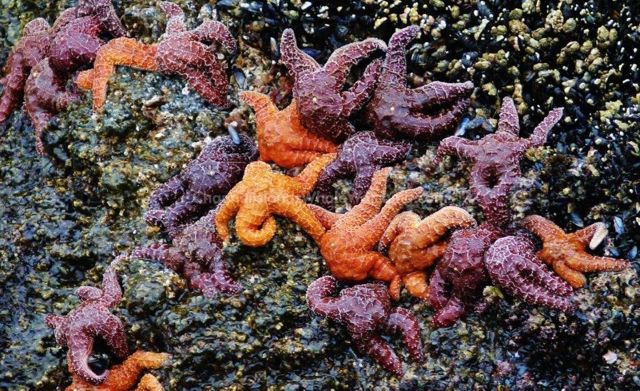 Our crossing back towards the mainland was as calm as the journey out, when off on the horizon we observed the largest animal on our planet …the Blue Whale. From over 2 miles away, make no mistake, this is the big show. Reaching lengths of over 100 feet, the Blue Whale is the master of all it surveys. We made our approach and we treated to one of the best encounters I have ever experienced.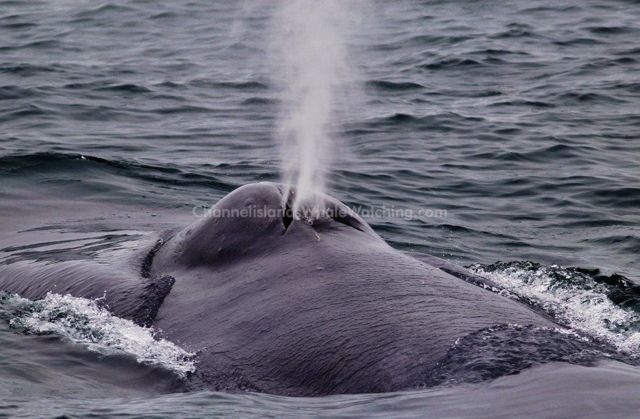 This leviathan was slowly traveling to the east and seemed to enjoy our company. Rising to the surface every 5 minutes, our Blue took no less than 5 breaths and while on the surface, seemed to go on and on and on. Its body length easily reaching 90 feet or more.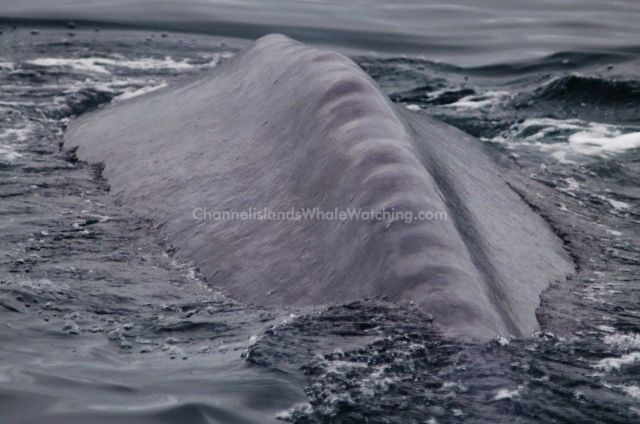 We trailed along for 40 minutes and could have kept going till the sun dipped over the horizon. It was one of those encounters where you could have heard a pin drop onboard as all were so quiet, so in awe of the encounter. To observe the largest animal on our planet, in the wild is an experience one carries with them for life.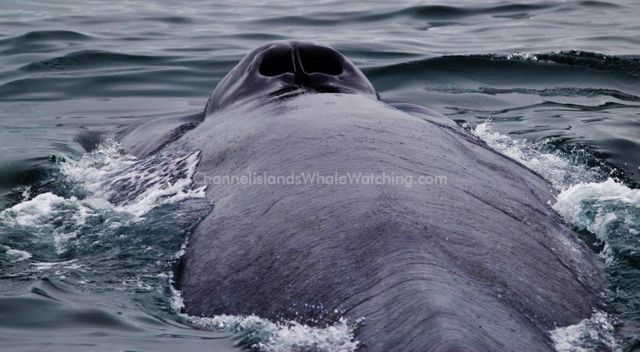 We followed along for a few miles then bid our Blue goodbye. We hope to encounter him yet another day on the water. Our chances are good, as this is the time of year they move through our channel searching for their summer feeding grounds where they will remain for the next few months. We Seafari daily, observing the wildlife in and around Channel Islands National Park and National Marine Sanctuary.

We look forward to seeing you onboard.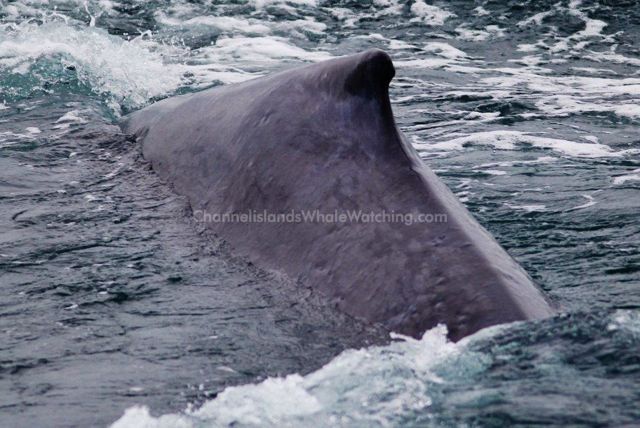 Thank you for visiting our blog. We look forward to you joining us on your next aquatic adventure. A 50%-off coupon is attached which is valid for one year. By sharing this link through any social media such as Facebook any of your friends or family members will be able to receive this 50% coupon as well.
Click on the coupon below and become a member of the POD where you will receive exclusive offers and promotions. We look forward to seafaring with you.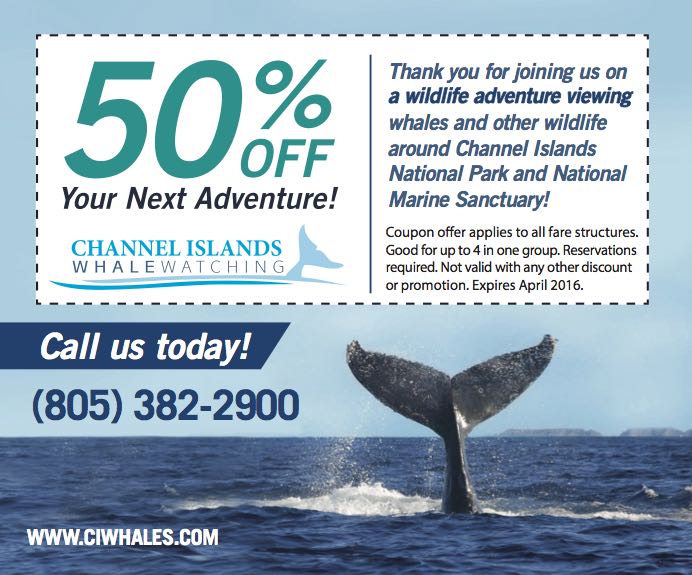 Please Note: To be eligible for and to receive the discount you need to sign-up for and join our POD club. Please do not print coupon off of this page—Coupon is valid only with successful POD club sign up. Sign-up is FREE.